Houston Chronicle - These kimonos make a fierce holiday statement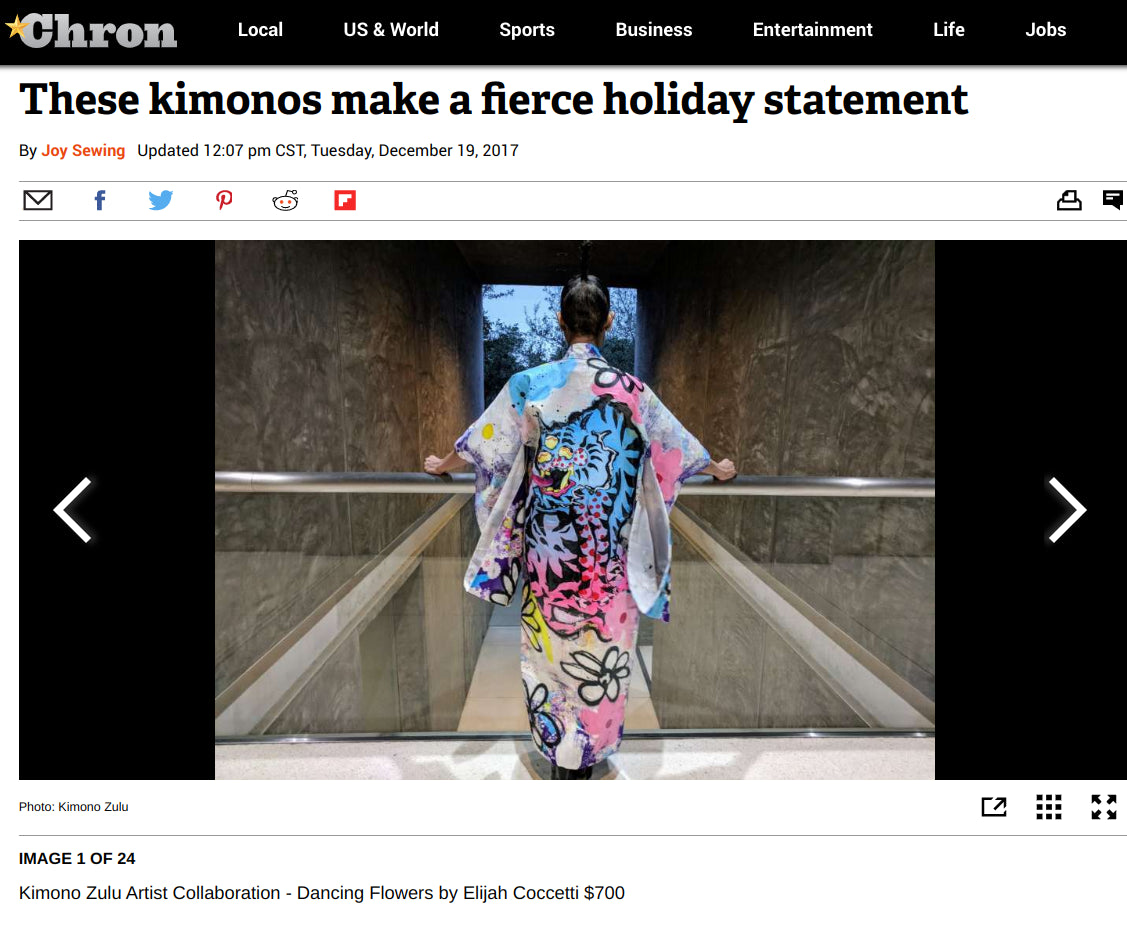 So you've searched the mall high and low for something unique for your favorite fashionista.

Local businesswoman and creative spirit Tina Zulu offers her distinct line of kimonos called Kimono Zulu. She's partnered with some of Houston's most noted artists to create an artistic assortment of kimonos that make great holiday gifts. Artists include Janavi M. Folmsbee, Uyen-My Pham of NON, Selven O'Keef Jarmon, katsola, Christy Karll, Elijah Coccetti, Jennifer Gabiola of Dawning Soul, Soi-K, Mina Gaber, Judy Masliyah of My Flaming Heart and Rene Cruz.

The kimonos are on display at the "12 x 3: Design Pop-Up" exhibit at Cindy Lisica Gallery, 4411 Montrose Blvd., 77006.
Source: Houston Chronicle - https://www.chron.com/life/style/article/These-kimonos-makes-a-fierce-holiday-statement-12441590.php